Lets Stay Connected!
(I updates daily w/ sketches, W.I.P.'s and more!)


________________________________________________
Hello dear ones!

I'M BAAACK!! College, conventions and life have all been keeping me busy and happy and I finally have the chance to share some of what's been going on!
First...I now have a mostly shaved head :3 (and so does my fiance'

LMAO XD )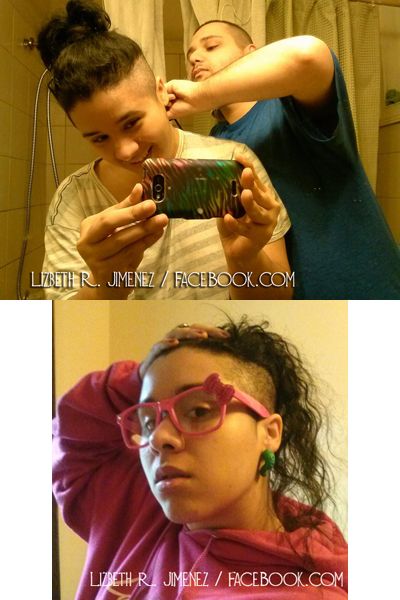 Makes me feel pretty damn bad-ass LOL
But my chihuahua Mochi, however, is not mostly bald and is still quite fuzzy

(and YES...he does have a FaceBook page...DON'T JUDGE ME!! XD -->
www.facebook.com/mochi.jimenez…
)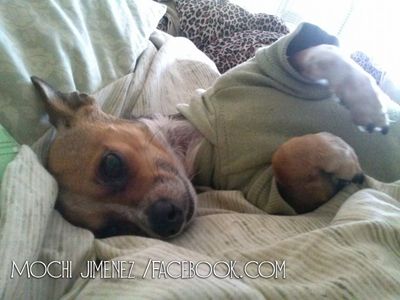 After years of friendship and webcaming, my beloved friend

and I FINALLY got to meet in person when she came to visit me in America!! OMGEEEE I LOVE HEEEER and miss her so much ; __ ; We even did a couple of collaborations!!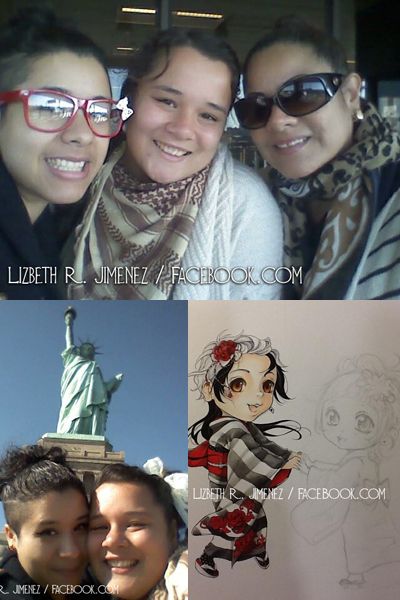 We had such an awesome time, going all over NYC, visiting Lady Liberty (we went inside and EVERYTHING!!) and she helped me at my booth at NYC Comic Con too!! I love you my darling sister!

xoxo Pleeease come to NYC for your internship!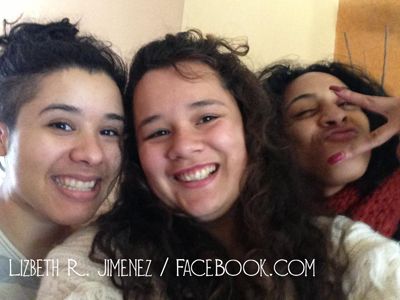 And last but not least, I've been doing a TOOON of painting!! WOOOO!! I've been having the greatest time painting and rediscovering my passion for painting TT U TT STRETCHING YOUR OWN CANVAS FTW!!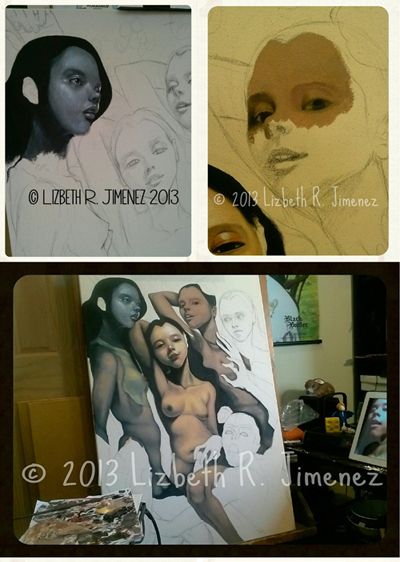 You can see a ton of W.I.P.'s and random photo's from my hectic, love-packed life on:
FaceBook:
www.facebook.com/lizbeth.r.jim…
Or follow Sacred Online and get LOADS of updates, sketches and lovely convention pics!

FaceBook:
www.facebook.com/pages/Sacred-…
Instagram:
instagram.com/sacred_the_manga
Tumblr:
sacredthemanga.tumblr.com/
________________________________________________
That's all for now, my dears! I hope to talk to you soon! Please keep in touch, God bless and take care!

~Lizbeth